August 23, 2022 – Morning Announcements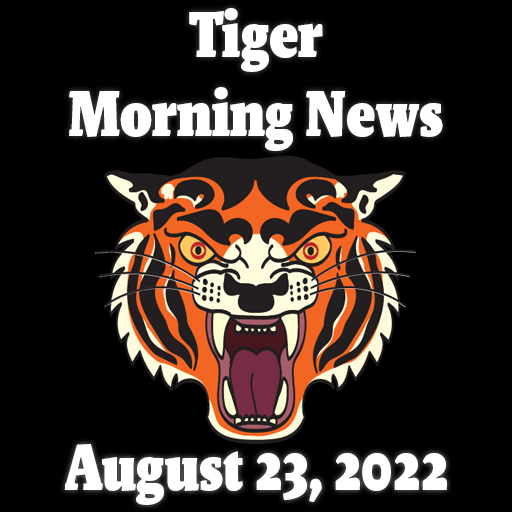 Student Announcements
Need Community Service Hours SJE is looking for volunteers to help with their Fall Festival Please See Ms. Amara in counseling rm 216 to sign- up
Tutoring sessions for students taking MSJC Math 140 (Statistics) or Math 211 (Calculus 1) Fall 2022 semester will be held in room 617 every Friday from 210 pm to 310 pm.
Auditions for the SJHS, award winning, gold rated advanced choir are going on now!
Auditions will take place in the Choir room every day during 3rd and 4th period, and during both lunches until Friday, August 19th.
If you want a chance at being in an amazing choir, don't miss this opportunity. Come and talk to Mr. Still today!
Boys Volleyball practice has started. If you are interested in
playing boy's volleyball check in with Coach Ray in
Boys Varsity Soccer Tryouts and practice begin the week of August 29th.
Please check in with the head coach in room 614 Use the class code: tosiewa to Join the Google Classroom to get times and days and any other information.
Must be cleared to participate.
Boys Basketball Tryouts and practice continue through August. If you are currently participating in a winter sport, but plan to go out for basketball, make sure to fill out the form in Google classroom and talk to one of the coaches. I would recommend that you attend and participate in one tryout/practice as soon as possible.
Use the class code: DEBKVZU to Join the Google Classroom to get times and days and any other information.
Must be cleared to participate.
Time to get in shape and start your year right by joining the Aztec Dance Club!! Learn about Latin, Folkloric, and Aztec dances. For further details, send an email to Mr. Alvarado ([email protected]) or go to room 208.
Seniors!
It is time to apply for the RCOE Seal of Multiliteracy.
Check your emails for the application and process!
WHO is eligible?
•Seniors who have passed the AP Spanish/French Language Exam with a 3 or higher.
•Seniors who have passed the IB Spanish Language Exam with a 4 or higher.
* Don't have a Foreign Language Exam Score?
Seniors can still apply and participate in the 'On-Demand Assessment process' see below. (This will be done in person on Saturday, Oct. 15)
•Additional Eligibility Criteria for a Student Whose Primary Language is Not English
• Demonstrating English language proficiency on English Language Proficiency Assessments for California (ELPAC) by scoring an Overall Performance level of "moderately developed" or higher and a score of "well-developed" in listening, speaking, reading, and writing, in transitional kindergarten or kindergarten through grade twelve, inclusive.
SEE MR. SALCEDO IN ROOM 207 TO SIGN UP OR MORE INFORMATION.