May 17th 2023 – Tiger Morning News
May 17, 2023
Weekly News!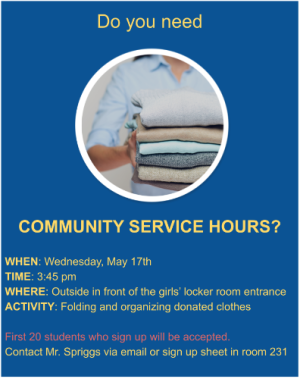 ---
Good Morning Senior Tigers! 
"Seniors – Check your email regarding the Senior Check Out process which is due May 24th"
Reminder: The LAST day for Seniors is Friday, May 26th! 
Thank you and we look forward to seeing you at graduation!
---
GRADUATION: Cap, Gown, & Tassel are provided by SJUSD free of charge
Distribution: May 16th during lunch in the ASB Room
If you did not fill out the order form or if you are a new student, we still have a cap and gown for you.
If you are interested in ordering other Senior Memorabilia, view the online Catalog: https://www.herffjones.com/catalogs/graduationcatalog/
—
Autumn Clark
ASB/Activities Director
San Jacinto High School
---
TEACHERS PLEASE REMIND STUDENTS!
Don't be left out! Juniors:
Are you interested in leaving campus for lunch in your SENIOR year? Come by the Assistant Principals' office in room 119 and pick up your application!
Applications must be signed by student and parent, then returned to Jasmine or Denise anytime between now and June 2, 2023. Last day of school!
Applications submitted after June 2nd WILL NOT BE ACCEPTED!
---
Attention Seniors:
Senior Awards Assembly is scheduled for Friday, May 26th, at 9 a.m. in the Gym.
---
Work Permits
Students, if you have emailed/applied for a work permit, and I have emailed you back for pick up, please come to pick up (front office)the permit before June 1, 2023. Thank you so much!
---
The Talent Search Program is in need of 100 new participants to fulfill recruitment needs.  
Talent Search Flyer (Free Tutoring)
Talent Search Tutoring on Tuesdays and Thursdays after school in Room 110.
Eva Aceves – Angeles, MAEd.
Academic Advisor
Talent Search Program
Mt. San Jacinto College
Contact Information
[email protected]
[email protected]
Work Phone Number: (951) 487-3272
Work Hours: Monday – Thursday 8:00 am – 5:30 pm / Friday 8:00 am – 12:00 pm
For more information please visit:
Talent Search Program at MSJC Website
Talent Search Application
Talent Search Application in English
Solicitud de Talent Search
Solicitud de Talent Search en Espanol
Class of 2023
Class of 2023 – Senior Survey Complete ASAP
Needs Assessment
Talent Search Program – Student Needs Assessment 2022 – 2023 Complete it Today!
Upper Bound #206
Tutoring: Monday, Tuesday and Thursday 3:30pm-5:30pm
Talent Search # 110
Tutoring:Tuesday and Thursday 3:30pm-5:30pm.
---
Graduation:
Friday, June 2nd
7:30pm
Tiger Stadium
Graduation Practice:
Tuesday-Friday, May 30-June 2
Time: 8:30-11:30
Practice is Mandatory!!
2023 SENIOR INFORMATION
---
Spring Sports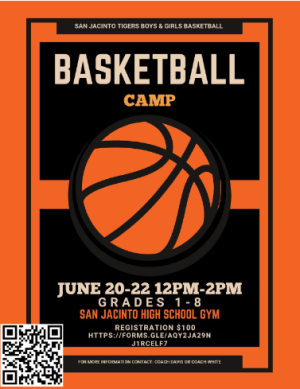 Please reach out to Coach Tiffany White or Coach Charles Davis at their SJUSD emails:[email protected] [email protected]
Thank you for your time and support!
Tiffany White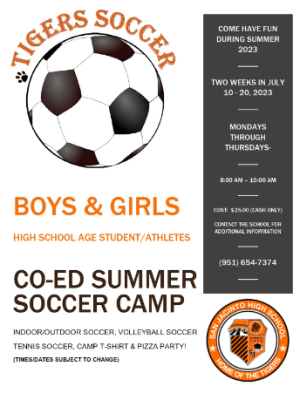 ---
Spring Sports
Interested in playing Men's volleyball next year?
Stop by room 204 and see Coach Ray about out
summer program.
Thank you
Coach
Interested in playing Boy's Basketball next year?
Stop by room 535 and see Coach Davis about our
Spring/Summer Program
Charles Davis
Math 3 & Personal Finance
Room 535
Boys Basketball