February 9, 2022 – Morning Announcements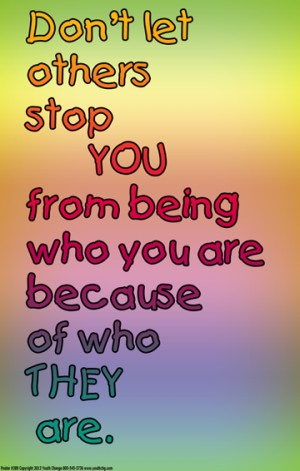 Student Announcements:
In 1940 Oscar Winner, Hattie McDaniel was the first African American performer to win an Academy Award—the film industry's highest honor—for her portrayal of a loyal slave governess in Gone With the Wind.
Attention Seniors: The Community Scholarship Portfolio is due on February 28. Don't miss this opportunity to be eligible for scholarships from our local community sponsors to help pay for college! For more information, come to the Counseling Scholarship Workshop today at 2 pm in the Counseling Center with Mr. Carmona and Mrs. Nichols.
Seniors, you will have one last opportunity to take your Senior Photos for the yearbook. Students must make an in-studio appointment with The House of Portraits by calling (951) 654-9999. The dates available are Tuesday, February 8th  through Friday, February 11th, and Tuesday, February 15th through Friday, February 18th. This will be for the yearbook photo only and this will be the last chance to get photographed and be included in the yearbook. THIS IS FOR MAKE-UP ONLY.
Good morning Tigers! It's A week. That means the student store is open! Right now, we have water, Snapple, pop tarts, Ice Dog slushies, and hot Cheetos. You can also purchase your ASB card, parking permit, Tiger gear, replacement ID, etc. On your way in, stop by one of the Valentine Gram tables. We're just one week away from Valentine's Day!
**MORP Promo Day is next week. Get your tickets while they're only $15. Price goes up after Feb. 15th. Permission slips in ASB**
"Culinary is making delicious Valentine's Day frosted sugar cookies and chocolate-covered brownies for only $1 each. Find a Culinary student and place your order or order directly from room 512. Orders will be picked up after school on Friday, Feb 11, or on Mon Feb 14 in the Tiger Cafe'. Payment is due when the order is placed. The last day to order is this Wednesday."
We have a once-in-a-lifetime opportunity for you to travel with your friends this summer! Have you dreamed of seeing London, Paris, or Amsterdam? We have a student trip to Europe coming up this June and next June! Payments are low. See Mrs. Thomas in room 227 for more information. More info will be sent out in emails soon.
Sports:
Hey San Jacinto Tigers, our Tiger Swim Team is looking for YOU and excited for another great season but the more swimmers the better so see Coach Johnston, coach Day, or Coach Cripe any day after school at the pool to join us by Feb. 3rd or email [email protected] with any questions.
Tiger Tennis season has begun. All boys who are interested in playing team tennis report to the tennis courts after school. Be sure to be cleared for sports and have clothes and shoes to practice in.
Interested in playing Boys Volleyball tryouts start after school from Feb 7th through Feb 10th, come and see Coach Ray in room 523 and you must register in Home Campus and be cleared before you are allowed to try out.
Students interested in joining the 2022 Mountain Bike Team need to stop by room 419 for more information.
Track and Field athletes will check in with Coach Bud at the stadium at 3 o'clock every day. More information will be passed then.